We're Liall and Charlie, we're brothers-in-law, and we're the co-founders of Etcho. 
We started Etcho because we want it to be effortless to connect wealth with values. Our vision is a world where everybody's investment portfolio reflects the world they want to create.
Despite the challenges our planet faces, we remain optimistic for the future. 
Why? Because many solutions exist! However, many people are unaware of the opportunities to invest in positive change or find it challenging to do so.
Our money is powerful, and so many of us want to align our money with our values. But knowing how or where to invest your money for positive change is hard. And that's why we're building Etcho.
To maintain our optimism, we need to act fast. Sustainability poses both the biggest challenge and opportunity in a generation. We have no time to waste. We need to drive capital towards innovations creating a sustainable tomorrow. Today.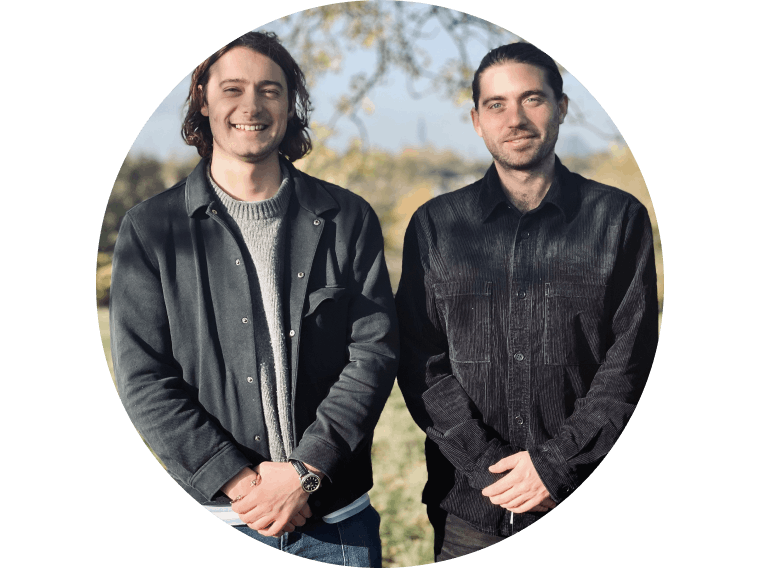 Harnessing modern tech, Etcho helps advisors discover what their client uniquely values, tell personalised sustainability stories, and create impactful portfolios - ultimately engaging sustainability-led clients with their portfolios like never before.
We're on the precipice of a transformative shift in the way people invest. Our tools help guide advisors through the sustainability landscape and prepare them to seize the opportunities this transformative shift presents.
Ultimately, we're building a tool that provides:
1. Hyper-personalised, relatable impact stories that inspire and motivate more sustainable portfolios
2. Education - helping both advisors and clients understand the positive possibilities of investing in a brighter future
3. Opportunities to discover how to improve the alignment of current and potential portfolios with unique values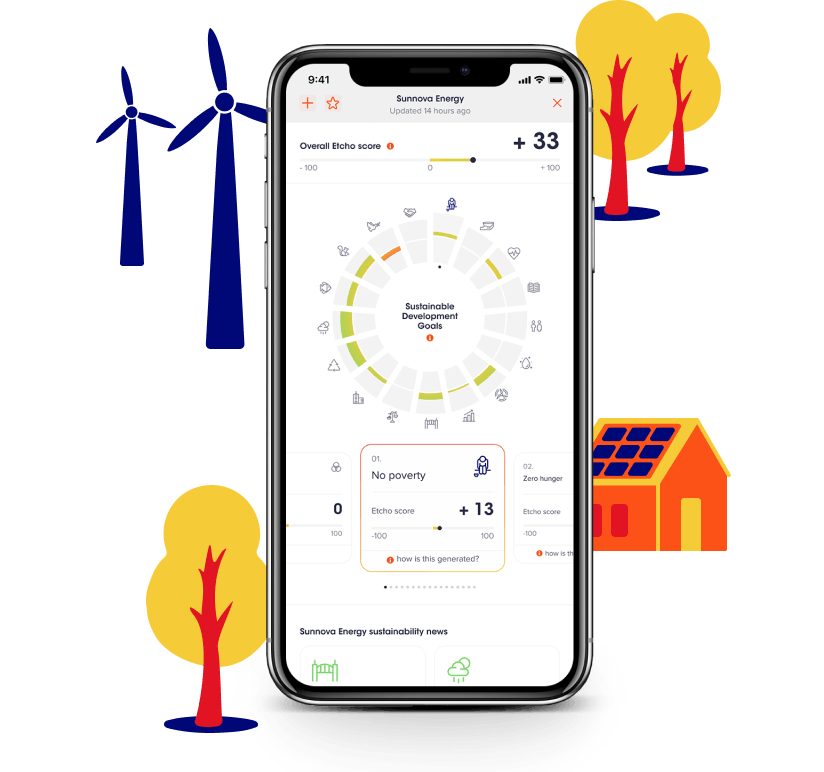 Our impact planning tool was initially launched as a B2C product but has since been optimised to help wealth managers, advisors and intermediaries build portfolios that reflect the world their clients want to create. As co-founders, we've been friends for over a decade and share a love for sustainability and impact. We've combined these passions and our professional careers to create Etcho. Liall previously worked within sustainability data at Standard & Poors, whereas Charlie worked within corporate social responsibility and international development, most recently at UN agency, Unicef.
We've also added to our team, with CIO/COO Mike Reed joining Mike has an extensive background in finance, having recently been CEO of Royal Bank of Canada's Singapore office and leading their South East Asia wealth management division. Along with James Dowell, our tech lead, awesome advisors Rochelle March and Kenza Himmi, and a wider network of passionate individuals, we're excited about changing how people invest.
We believe any lack of engagement in impact investing comes down to a storytelling crisis, difficulty finding relevant solutions, and a lack of awareness. We're determined to provide a frictionless solution that increases investments in a more sustainable future.