We're Liall and Charlie, we're brothers-in-law, and we're the co-founders of Etcho.
Our mission is to make it easier to align investments with impact goals.
Our vision is a world where everyone can seamlessly reflect their values within their investment portfolios.
Why? Because the future of our planet is in a precarious position, and the way the world invests will be pivotal in securing a brighter future for the earth and everything that calls it home.
Our money is powerful, and so many of us want to align our money to our values. But it's hard to know how or where to invest your money for positive change. And that's why we're building Etcho.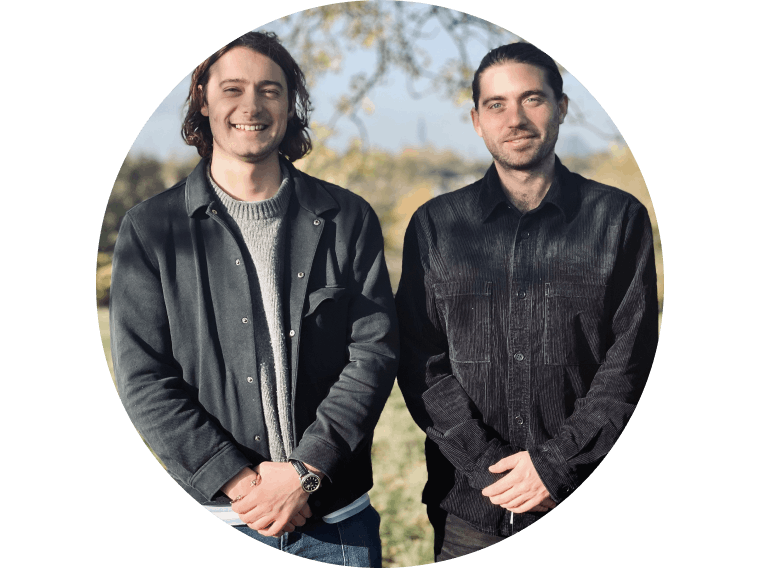 Initially, we created an easy-to-use app as a 'conscious companion' that will help everyone assess the impact of their stock investment portfolio and discover investment opportunities matching their impact goals. We've also developed new products that help professional investors, platforms, and advisors align their/their client's investments with their impact goals.
Ultimately, we want to develop a tool that provides:
1. Reliable, relatable and digestible impact data
2. Opportunities to discover potential investments
3. Seamless integration onto platforms - whoever you are, wherever you invest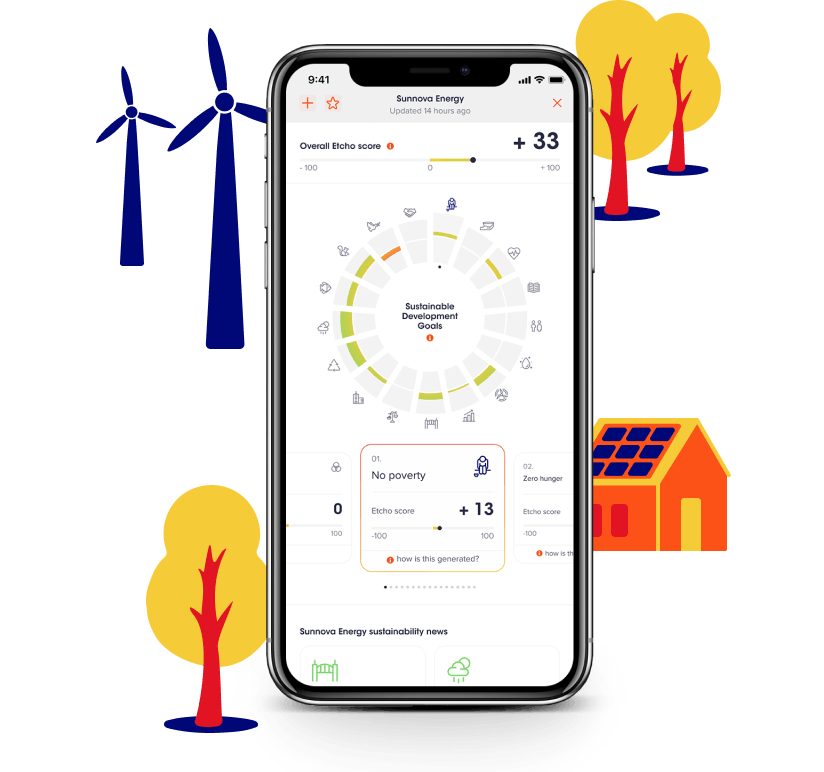 As co-founders, we've been friends for over a decade and share a love for sustainability and impact. We've combined these passions and our professional careers to create Etcho. Liall previously worked within sustainability data at Standard & Poors, whereas Charlie worked within corporate social responsibility and international development, most recently at UN agency, Unicef.
Sustainability cannot be a tick-box exercise. Sustainability data in the finance industry is improving, but there is a long way to go to make it relatable to the everyday person. Understanding the impact an investment has shouldn't be complicated. The finance industry has a habit of overcomplicating things and, as an industry, can be difficult to trust. To engage people, the data needs to be trustworthy and relatable, and that's what we're going to build with Etcho.