In our latest edition of 'On the horizon', we caught up with Cindy Forde, Founder and CEO of Planetari. Planetari is an organisation that aims to empower children with the knowledge and skills to be innovators, entrepreneurs and global citizens who protect the planet and ensure a brighter future. 
Cindy has a fascinating background in sustainability and previously has led the Blue Marine Foundation as their MD and the Cambridge Science Centre as CEO. Here we catch up with Cindy to hear all about Planetari's exciting mission and the challenges they are currently facing.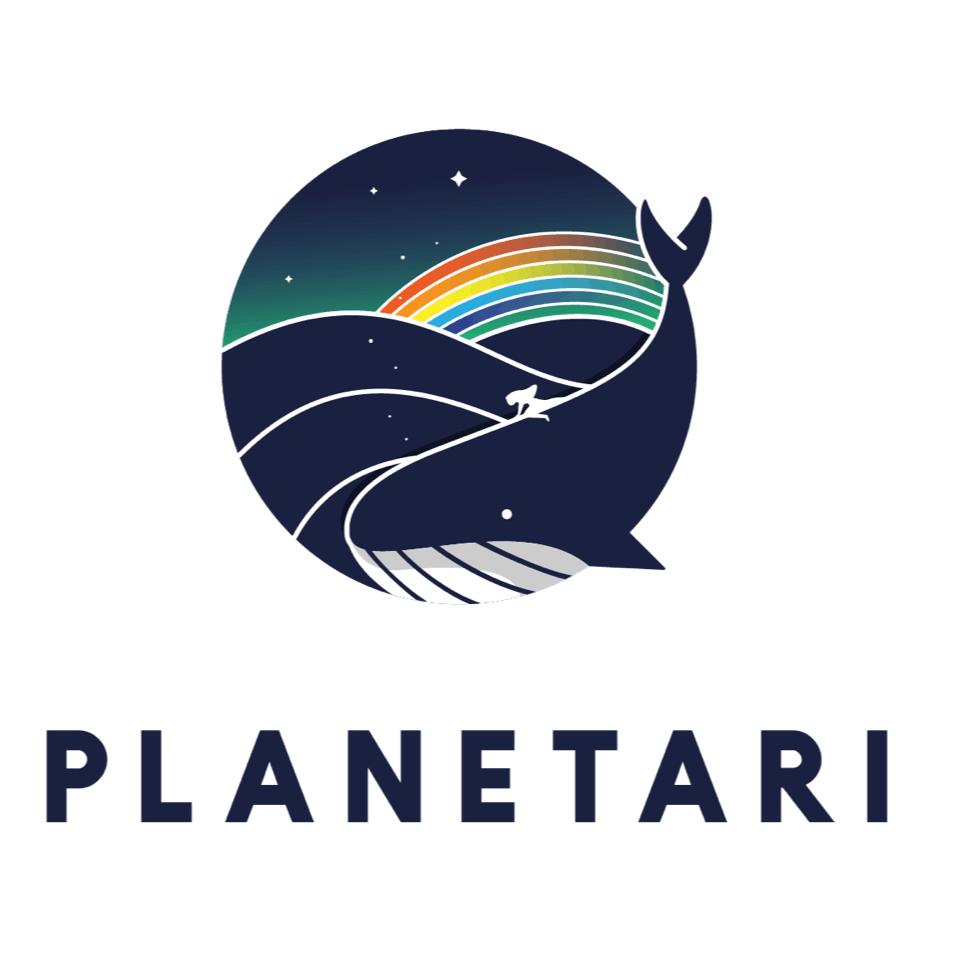 What is Planetari & what drove you to start it?
Planetari aims to enable children to understand and develop a different relationship with Earth, so they understand our planet as an interconnected, living system and are equipped with the tools & the knowledge to be a part of creating a brighter future. We want to inspire future innovators and entrepreneurs of a brighter world. 

I've been an activist for most of my life, starting as a teenager in the anti-apartheid and environmental movements. As my career developed, I spent some time in the corporate space looking at how it might be possible to make systemic change. 

Corporate Social Responsibility (CSR) is evolving, and there are some great CSR initiatives, but it has long been about trying to make companies do 'less bad' rather than 'more good'. I became gradually more disturbed by how much money, and energy, is spent trying to fix things that have gone wrong, rather than preventing the damage from happening in the first place.

So I thought, why not start a company to help teach children to get things right from the beginning. So instead of continuing to teach a mentality or values set that perpetrates destructive practices, which is what unfortunately still drives most corporates, why not change the  framework of education, for how we understand this world, so that as children grow and become adults themselves, everything they design or do is in line with our planetary boundaries. That's really what Planetari is about. 

 How long have you been going for & how big is the team?
I've been working on Planetari since 2019 and collaborating with a beautiful ecosystem of like-minded businesses. I have been lucky enough to collaborate with design agencies and publishers – I mainly work with those who are also committed to a brighter future. There's a real community growing in the space. We've worked with the Blue Marine Foundation to create a 'makerzine' and set of learning resources called 'An Ocean Adventure' where children can explore how the oceans work. This has been distributed in several countries. In October my book,  'Bright New World' comes out, published by Welbeck, which shows what a thriving future we could have if we transform the parts of our system that are now our biggest problems, such a energy, transport, food, and turn them into regenerative solutions.
Having a dedicated team would be nice, but the collaboration model has been interesting for us, and I believe it is an important part of the collective problem solving we will need to address this crisis.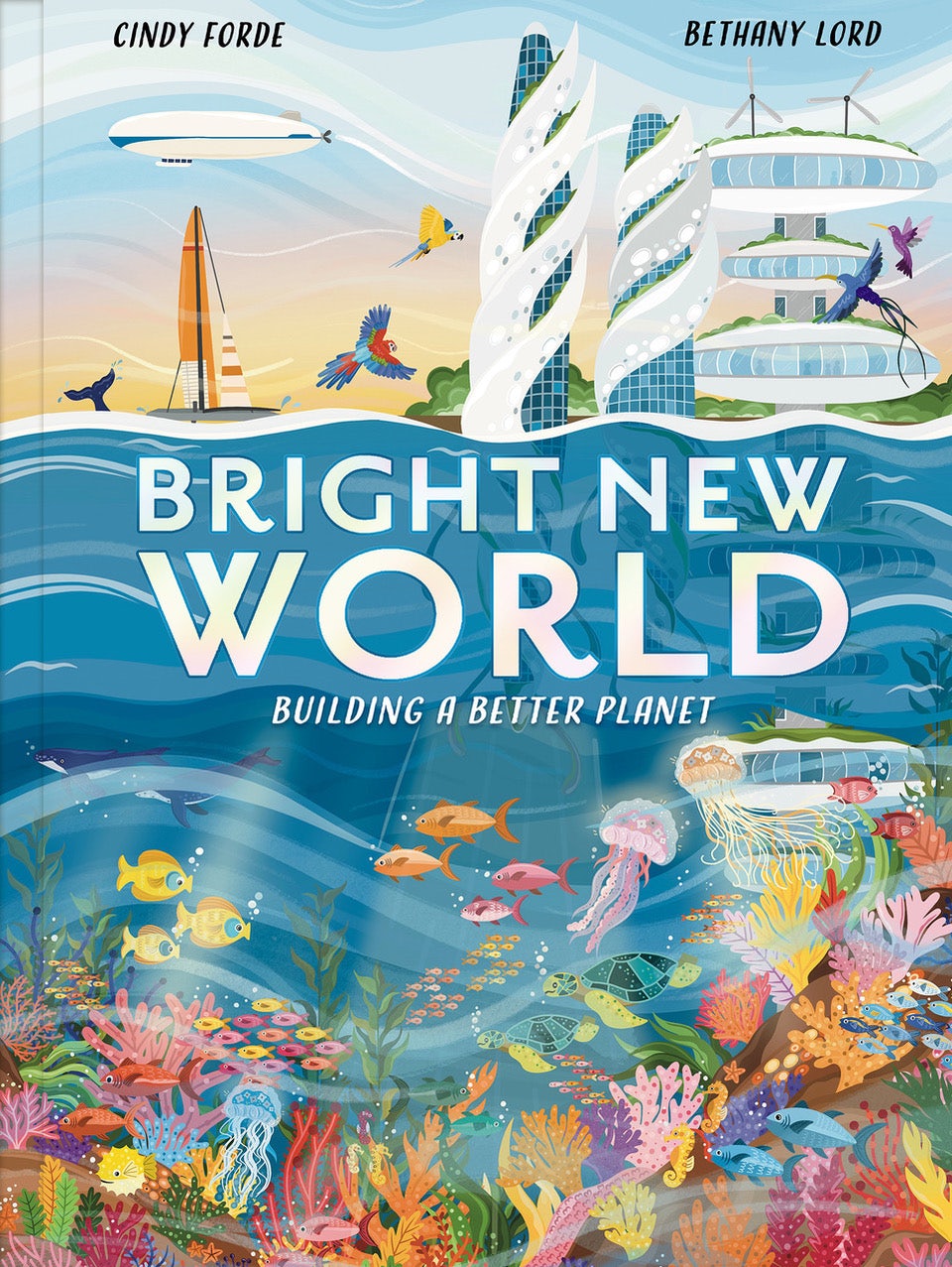 Where is Planetari at right now?
We're developing our educational programmes more systemically, as well as exploring different media such as fiction and film, where also developing a digital platform to mobilise large-scale change, which will be for adults too. 
Some our work is unseen advocacy work - building a coalition of educators in this space. The education system still follows the model from the industrial revolution, it must evolve to be fit for purpose. We're part of a growing group of educators working at UN , COP, and government level to help embed sustainability into the heart of education systems. It's not easy to get things like this in schools when teachers don't have the mandate to teach it, so we're working hard to galvanise the shift.

What are you hoping to achieve by 2030?
By 2030, we hope millions of children will understand our Earth as the living ecosystem that it is. We hope to equip millions of children with the tools to care for Planet Earth and dare to create a world where everyone can thrive.

What is your biggest challenge?
Trying to shift things institutionally is our biggest challenge
COP leaders have said how important education is, so the conversation is turning towards education. We cannot have another generation who does what we have always done. We'll get what we always have - which is a climate disaster. Awareness at the government level is rising, but it isn't anywhere near where it needs to be yet.
For more information, please visit https://planetari.world/