'On the horizon' is a brand new series where we meet businesses, initiatives and people at the forefront of creating a brighter tomorrow.

In this episode, we caught with Ganesh Bere from the Indian agritech start-up 'Science for Society' or S4S Technologies. S4S are a full-stack food processing platform operating in India. They help reduce food waste, empower female farmers, and prevent carbon emissions.

We discuss their founding journey, and what they hope to achieve by 2030.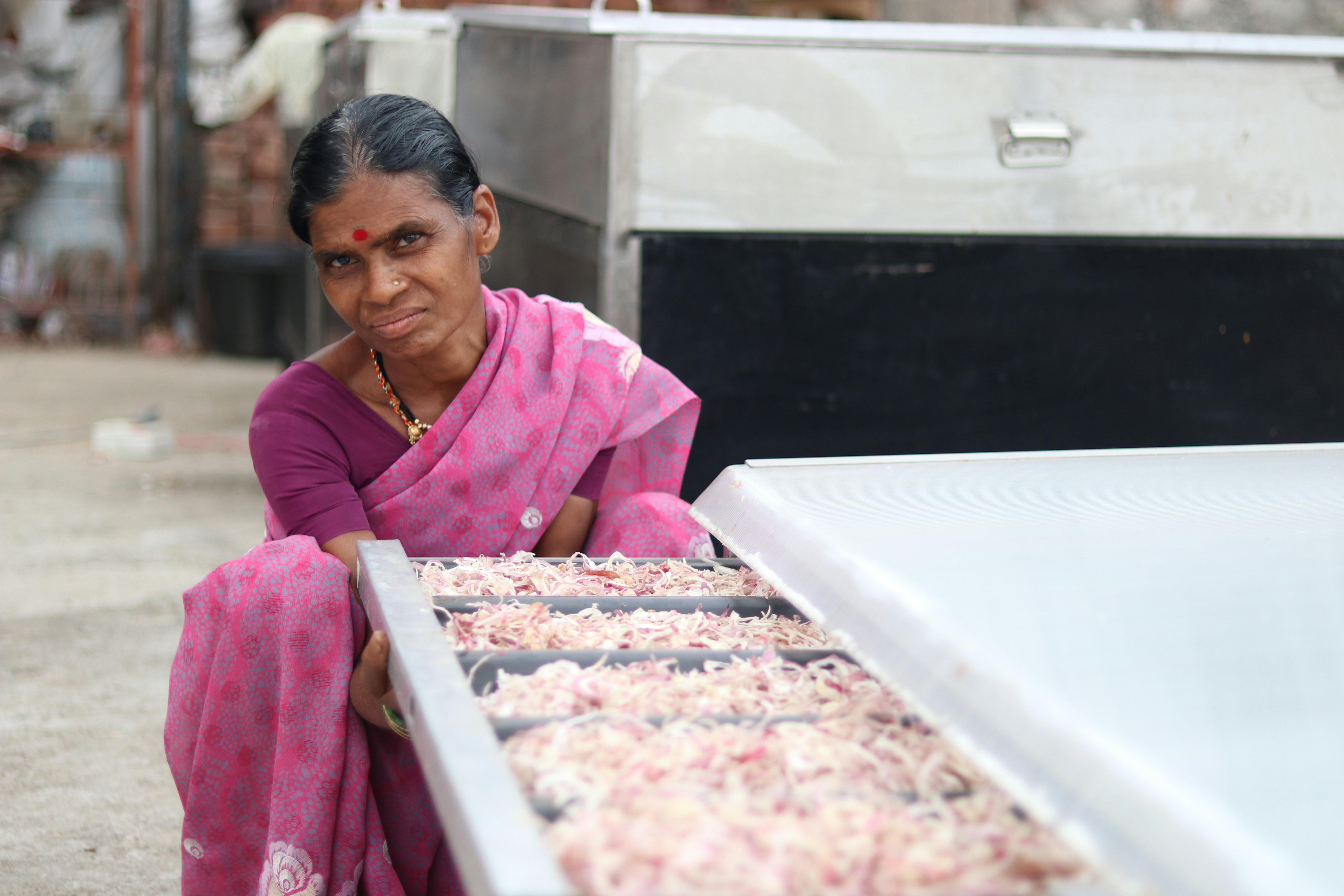 Tell us a little bit about what S4S is/ does?
We produce Convenience-Driven Food Ingredients for the Food & Beverage Industry. We convert farm losses into food ingredients through farm-gate sourcing and processing –all done by female entrepreneurs. 

We started as an innovation company with a social purpose. Our idea was to develop innovation & tech to help underprivileged people in rural India get out of poverty and bring them an opportunity for financial independence. 
In short, we are a full-stack food-tech/ food processing company. The idea is to work with women farmers in rural India, source food produced on their farms, process the farmers' produce locally to the farms, and then sell the produce to other businesses. 

We provide the technology and machines to the farmers, allowing them to process the food that would otherwise perish. All the training for the female farmers, cleaning & production is done under our supervision and to the Global food-processing standards to check the quality. 

S4S helps female farmers become entrepreneurs by enabling access to capital. We ensure that farmers get financial support in terms of working capital, banking etc. Typically, women farmers in India don't have enough money to reach their full potential. 

Women can work from home and process food in their own homes. Women can make their own decisions, and they don't need to travel anywhere to sell their products. Truly empowering for female entrepreneurs. 

All the processing machines are solar-powered, meaning farmers don't have to rely on the power supply.
How was S4S born & why does it exist? 
There are 7 co-founders in the organisation. We met at college or connected through close networks. Many of us had farming backgrounds and had a good understanding of energy, machinery and food products.
We started putting our heads together when we were young graduates during our bachelor's degrees. We knew we wanted to use our knowledge to benefit our society. 
In India, the food seasons mean that certain foods can either be in abundance, driving down the price or in scarcity, pushing the price up. This isn't as much of an issue for large scale farmers, but it meant a reduced income and a lot of food waste during abundant periods for smallholder farmers. So we set to work out a way to increase the shelf life of this agri-produce and came to build S4S. 
We started in 2017 focussing on the machines, and since then, we have focussed more on getting the food produce into the market, and now we're looking at developing the supply chain.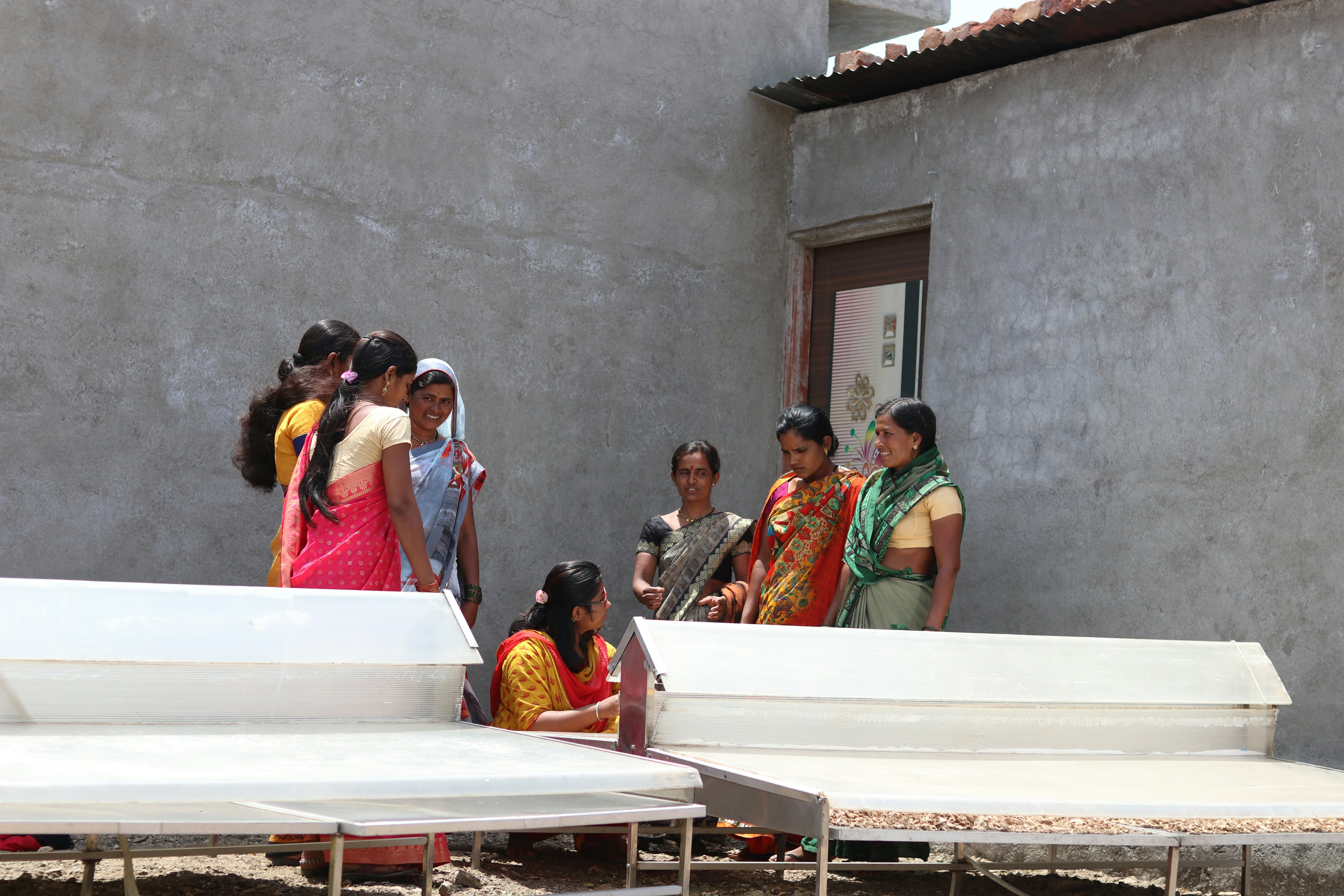 What specific challenges are you trying to solve?
There is a big problem in India with perishable foods, foods come in high seasons, and this fluctuation creates volatile economic issues for farmers in India. In fact, 30-40% of food in India is lost due to transportation issues and being unable to eat.
S4S increases the shelf life of the food the farmers sell and enables farmers to hold onto their produce and sell when the market is high instead of selling when they have to when the food is set to perish. For example, Veg fruit can be dehydrated & increase shelf life by one year. 
What does the year 2030 look like for S4S?
We're currently working with 800 women entrepreneurs and 25,000 farmers in the states of Maharashtra, Odisha and Tamilnadu. By 2030 we want to present in every state in India, and our target is to help one million female entrepreneurs across India.
If you could wish for one thing, what would it be? 
We want to develop our partnerships. We'd love to connect with value partners in the supply chains. We're hoping to connect with the local suppliers and customers willing to help the farmers. We're on the lookout for all socially oriented businesses to partner with us.


To find out more about S4S, please visit their website here.